Planet Days: the new Centre for Planetary Science has critical mass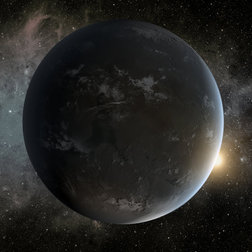 In his welcoming speech at the October 18th inauguration of the new Centre for Planetary Science at the University of Toronto Scarborough, Associate Professor Kristen Menou singled out Professor Charles Dyer to thank, as he had been working toward this day for a decade. But Dyer was not there to hear the remarks—he was teaching a class.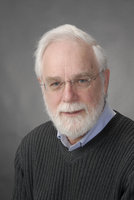 The story of the University of Toronto's new Centre for Planetary Science begins and ends with Dyer's commitment to undergraduate teaching, and his determination to create a critical mass of research collaborators that would take seed and grow.
The story starts in 2002, when Dyer was made chair of the Department of Physical and Environmental Science at the University of Toronto Scarborough. The department enveloped four sciences – environmental science, chemistry, physics and astrophysics – and it was facing a wave of retirements in Dyer's area of physics and astrophysics. (Dyer is a cosmologist.) In the space of seven years there were going to be six vacancies and Dyer saw this as an opportunity. In the multi-disciplinary department the units needed cohesion: Chemistry had a group of people whose research areas were close enough that they could interact, and so did environmental science. But Physics and astrophysics was diffuse. "I'd been the only person in my area at Scarborough for a long time," Dyer said, and he wanted to company.
"It became a basic theme of my administration," he said: "If we are going to have physics and astrophysics on the Scarborough campus, we needed a focus. When I came to U of T there was still this notion that you taught at Scarborough and you went downtown to do your research and collaborate with grad students."
It didn't take him long to hit on the area. Although Dyer was a cosmologist interested in the early universe, he recognized that there was no point in building a concentration in his field at Scarborough, when the Canadian Institute for Theoretical Astrophysics housed a large, world-leading concentration of scientists working on the early universe on the St. George campus. No the aspiration was to create something as prominent for his department and the discovery of exoplanets held that kind of promise. It was so new the rest of the university had not hired there yet. Planetary Science was naturally interdisciplinary which was an organic fit for Scarborough's combined department of physical and environmental science., and it allowed for economizing: "I like getting two for the price of one," Dyer said, chuckling. "If we hire the right person he (or she) can support the planetary science group as well as chemistry and environmental science."
The first thing he had to do was informally establish whether the departments of physics and astrophysics on the other campuses would support a planetary science unit at Scarborough. On the St. George campus, he talked to Peter Martin whom he had known since graduate school. Martin was a useful ally for many reasons. He had been half-time at Scarborough so he understood its situation well. He had left to found an institute, the Canadian Institute for Theoretical Astrophysics (CITA), so he had experience to share, and he held two posts: chair of the Department of Astronomy and Astrophysics, and Director of the David Dunlap Observatory. "He's a good guy to work with," Dyer said. "He has imagination and drive and he's sharp enough to see when something has a good reason to succeed."
Most of the people downtown were very open to the idea, and the formation of CITA helped. It was a step in a similar direction of creating a critical mass of researchers specializing in a particular subject area to spur high quality research and enable a group to have an impact.
With the informal backing of the astronomers and astrophysicists at the other campuses for Dyer to create a group to focused on planets, he next wrote an academic plan for the department in which he described a planetary science centre, and he had already told the Scarborough Principal and Dean, "I won't become chair unless I get all these positions back."
Dyer pitched the discovery of exoplanets to Scarborough's leadership as a historic paradigm shift in humanity's view of itself. "No longer could we argue that we were clearly unique. The universe is more exciting than us. We haven't yet found life but it still means it's no longer an anthropocentric view of ourselves." The Principal and Dean approved. To Dyer UofT Scarborough was a special place: "I liked the multidisciplinary character of Scarborough. One could easily have good relations with people from many disciplines from history to classics. That's the biggest thing." The class sizes also tended to be smaller, typically a third to a quarter of the size of downtown, so that by third year students and faculty knew each other by name. An undergrad at Scarborough was simultaneously part of a big, big university and a small university. He likened it to Cambridge University where a strong collegial structure allowed people to get to know each other very well.
Hiring was "the real leap" from concept to practice: the hiring committee had to find people with enough overlap to have common discussions but not so much overlap that they cloned each other. And "from then on it's a lot of wheeling and dealing and trying to get the best people to come" Dyer said.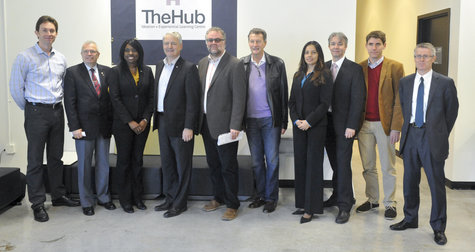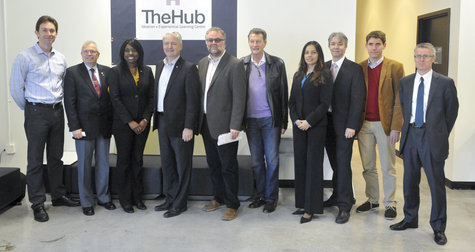 The team they built included Pavel Artymowicz, a planetary astrophysicist interested in orbital dynamics and gas dynamics in planetary systems; Julian Lowman, who studies the interior structure and dynamics of terrestrial planets; Diana Valencia, a Sagan NASA Fellow at MIT with a specialty in low mass, solid planets; Hanno Rein, whose diverse research interests range from planet formation to planet migration to code development; and Kristen Menou, formerly a tenured associate professor of planetary science at Columbia University working on accretion disks out of which stars and planets formed.
In addition to these five, fifteen faculty in earth sciences, atmospheric physics, theoretical physics, geochemistry, the origin and diversity of planetary systems, magnetic fields, environmental chemistry, mineral physics, fluid dynamics at the University of Toronto among them, CITA director Norm Murray, and CITA founder Peter Martin.
CITA has a number of theorists working on questions concerning planet formation. These include Post Doctoral Fellows Emmanuel Jacquet (Protoplanetary disks, cosmochemistry), James Owen (Star and Planet Formation, Accretion Discs), Min Kai Lin (disk-planet interactions, instabilities, numerical simulations), Jeremy Leconte exoplanetary atmospheres, internal structure, star-planet interactions, orbital dynamics and tidal interactions), Kathryn Volk (Planetary science: outer solar system, Kuiper belt, orbital dynamics) and Norm Murray (Solar System Dynamics).
Retired astronaut and Liberal MP Marc Garneau gave the keynote address at the inauguration event. Menou, who is the centre's inaugural director, declared the launch day the first CPS 'Planet Day.'
Planet Days are held periodically through the year. The day includes three seminars by visiting and local researchers.  Scientists working in disciplines related to planetary science are invited to bring research posters for display throughout the day and discussion.