U of T Magazine profiles the CITAzen behind the web service Ask an Astronomer
CITA graduate student Yevgeni Kissin founded and maintains the Q&A service.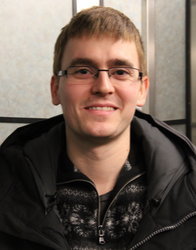 Yevgeni Kissin is a graduate student being supervised by CITA professor Chris Thompson. The question Kissin is asking in his research concerns stellar evolution: "How does angular momentum impact the observable properties of stars?"
Kissin founded the web-based service on the U of T's communal astronomy outreach portal – universe.utoronto.ca – to encourage everyone to ask their own questions about astronomy.