The TRAPPIST-1 Treasure Trove (Classroom Visit)
The TRAPPIST-1 Treasure Trove (Classroom Visit)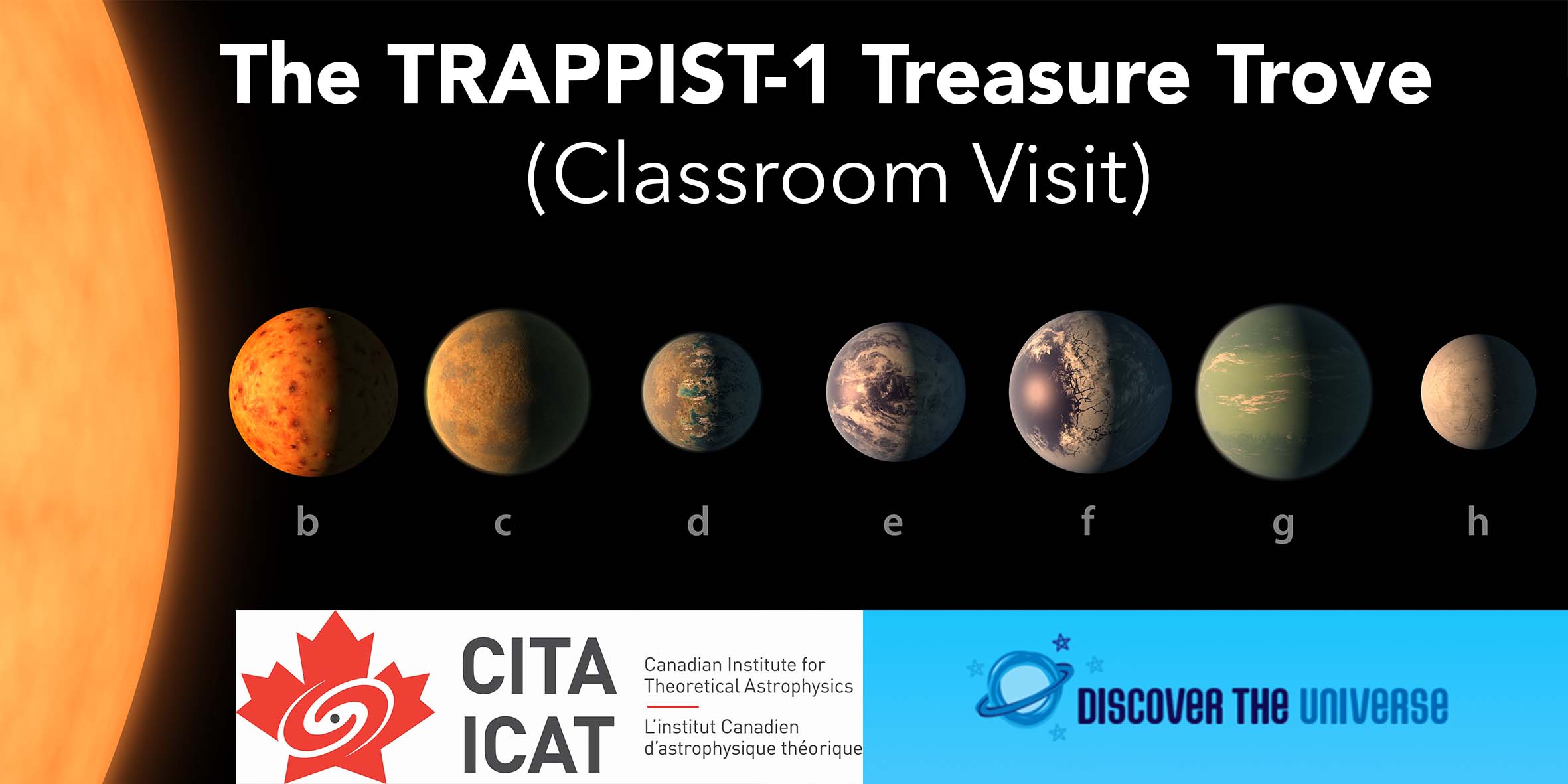 In February of 2017, astronomers announced an exciting development in our exploration of worlds beyond the solar system: not only do 7 Earth-sized planets orbit a nearby star known as TRAPPIST-1, but 3 of them may be able to support liquid water! To celebrate this discovery, the Canadian Institute for Theoretical Astrophysics and Discover the Universe are organizing a series of classroom visits for students to meet an astrophysicist and learn about the many wonders and mysteries of the TRAPPIST-1 system.
Visits are currently limited to elementary and secondary schools in Toronto but may be expanded to the greater Toronto area or beyond via Skype if sufficient demand exists.
To sign your class up for a free visit, please contact Matt Russo at mrusso@cita.utoronto.ca.