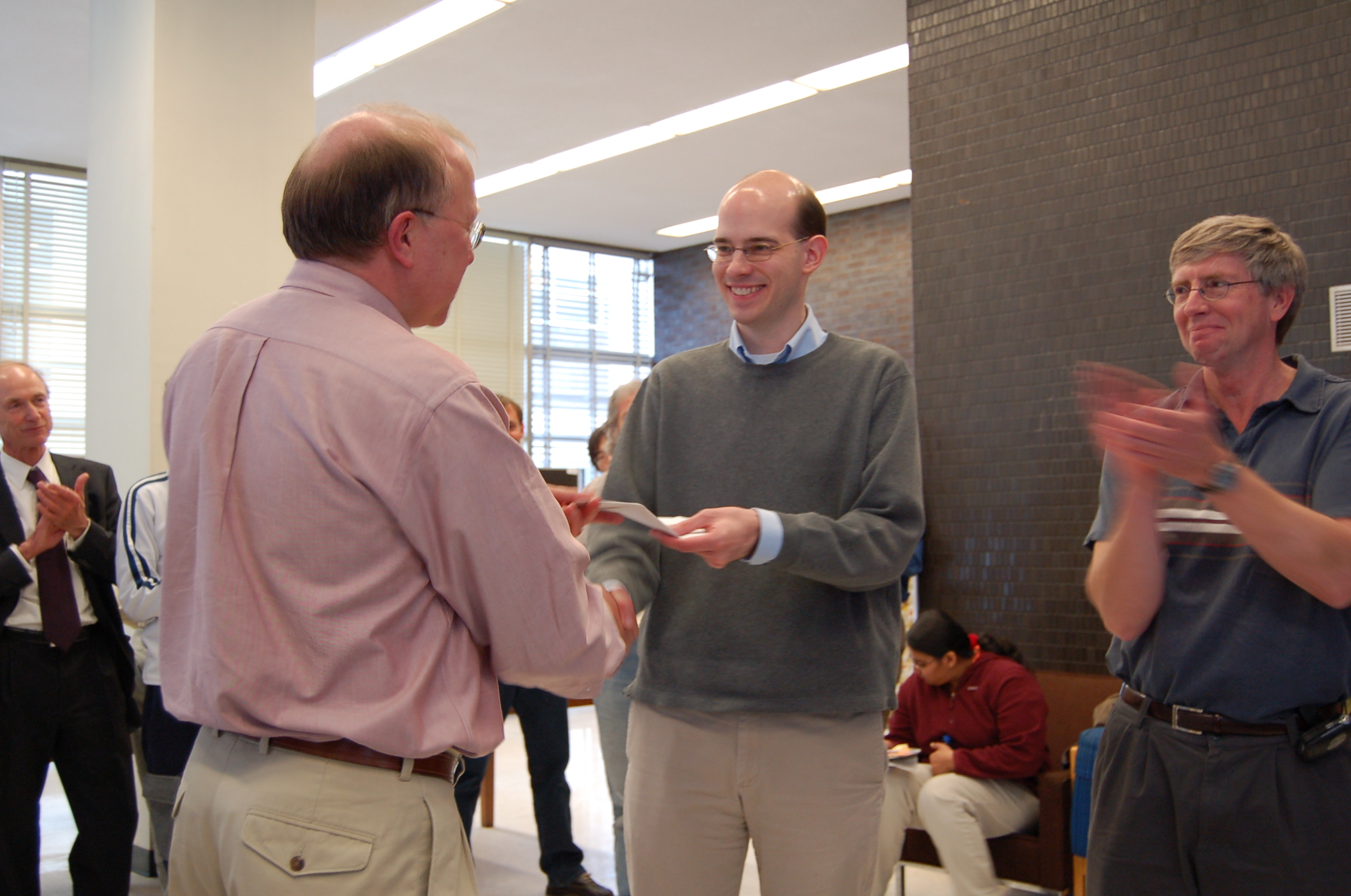 Nolta awarded for work on measuring Universe's fundamental parameters
Toronto, ON, Apr 2 — The Canadian Institute for Theoretical Astrophysics, a nationally-supported research center hosted by the University of Toronto, recognized one its postdoctoral fellows, Mike Nolta, for having been `deemed to have reached the highest standard in his or her research work while at CITA'.
Nolta is the eighth recipient of the Beatrice D. Tremaine Postdoctoral Fellowship, given by the CITA council for outstanding research by a postdoctoral researcher. He was nominated for his work in analyzing data from the WMAP satellite experiment measuring the cosmic microwave background, the light echos of the first sounds in the Universe. Nolta's work especially focused on extracting from the data measurements of cosmological parameters such as the geometry of space and the age of the Universe.
The Tremaine fellowship was established by the father of CITA co-founder Scott Tremaine, Vincent Tremaine, in memory of Beatrice D. Tremaine to honour her lifelong interest in mathematics, science and learning. Scott Tremaine, who returned to CITA this week as the Raymond and Beverly Sackler visiting astrophysicist and who is to give a public lecture on Tuesday, presented Nolta with the award at a luncheon on campus. Mike Nolta's work had been recognized by the CITA council before, with promotion from a Postdoctoral Fellow to Senior Research Associate, made official in November of last year and to take effect in September 2007.